IM Justin Wang (TX), Editor-in-chief
Justin first learned chess at age 7 and since has progressed to become one of the most successful young chess players of his age. Justin was granted the FIDE Master title in 2018 and the International Master title in 2019. His achievements include an invitation to the 2021 US Junior Championship, 1st place at the 2021 National Online Scholastic Championships, 2nd place at the US Cadet National Online Championship, 1st place at the 2019 U.S. Cadet Championship, 2017 Barber Co-Champion, 2017 4th place in the World Cadets Chess Championships U12 in Pocas De Caldas, Brazil, 2017 Texas Masters Champion, 2016 US Junior Open Co-Champion, 2015 World Open U2200 Co-Champion, and Bronze medal in the World Youth & Cadets Chess Championships U10 in Greece. He is an 8-time invitee to the All-American Chess Team.
Besides Chess Connections magazine, Justin also co-founded Chess In Action, a nonprofit organization in March 2018 with his brother Jason to connect with chess enthusiasts around the world, serving underprivileged communities. Justin hopes to apply his chess skills towards creating lasting changes in his local community and in communities nationwide, empowering others to reach their full chess and personal potential. Outside of chess, Justin is a competitive mathematician, pianist, and jump-roper.
WIM Ellen Wang (NY), Managing Editor and Designer
WIM Ellen Wang is a 10th grader at Horace Mann School in New York. Since starting chess at the age of 6, she has been playing competitively at the regional, national, and international levels. Her most recent accomplishments are winning both 2020 and 2021 North American Junior Girls Chess Championships, from which she earned the WIM title and two WGM norms. She also achieved the US National Master title in 2021.
Ellen's other major individual chess achievements include winning three international medals in one summer in 2017: Bronze at the Pan American Chess Championships G10, Gold at the North American Youth Chess Championships G14, and Bronze at the World Cadets Chess Championships G10. She was the 2019 K-6 Co-Champion of the Greater New York Scholastic Chess Championships.
Around chess, Ellen has been actively engaged in philanthropic work. She founded her not-for-profit organization Chess Through Challenges Inc. in 2021 and has been endeavoring on closing the gender gap in chess, providing chess resources to underprivileged youth,and utilizing chess as a therapeutic tool. Together with her 2020 USATE second-place winning team, the Unruly Queens, she has been hosting free online tournaments and camps, and has been a guest speaker at US Chess Women seminars. Beyond chess, Ellen is a strong debater, a passionate flutist, and an enthusiastic tennis player.
NM Davis Zong, Jr. (NY), Editor
Davis Zong is a 11th grader at Hunter College High School in New York City. He qualified for and competed at the U8, U10, and U12 world cadets chess championships, has won both the elementary and junior high NYC Championships, and won a medal in the U16 North American Youth Chess Championships. He became a national master in 6th grade.
Davis is a writer and editor for the school newspaper. He also wrote several articles on the USCF website. Davis loves to share the beauty of chess around the world.
Olivia Coward, Designer
Olivia Coward is a sophomore attending Horace Mann school in New York City. She is interested in English and visual arts.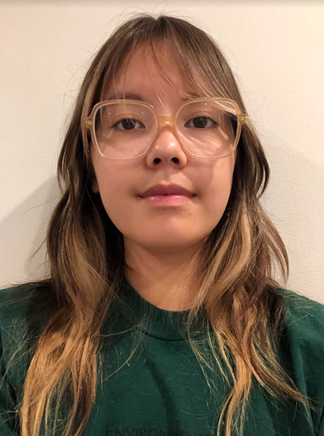 Anjali Lodh (IA), Designer
Anjali Lodh is a 11th grader at West High School in Iowa. She is the current Iowa Girls Chess Champion and represented Iowa in the Ruth Haring Girls Tournament of Champions in 2019, 2020, and 2022 as well as representing Iowa in the Barber Tournament of Champions in 2021. She co-founded and runs a non-profit chess organization called "Chess Butterflies" dedicated to inspiring young girls to become confident chess players. She is an aspiring graphic designer and loves to design things in her free time. She has also written several articles for Iowa's chess publication, "En Passant." Some of her hobbies include playing violin, trumpet, playing tennis, and competing for her school's Science Olympiad team.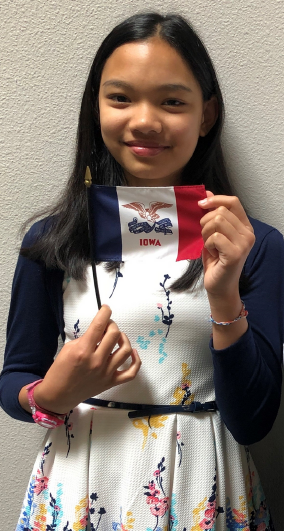 Lulu Huang, Designer
Lulu Huang is a 9th grader at Thomas Jefferson High School for Science and Technology in Virginia. She has been playing chess since she was four. At six years old, she tied for second place at the All Girls National Chess Championship (U8 section). She qualified for the 2021 FIDE World Women Fast Chess Championship USA national team, and she also received Top 10 in the 2021 US Junior Chess Congress U12 section. She is a coach for Phoenix Chess Club, as well as an Intermediate Chess teacher at Hope Chinese School.
Outside of chess, Lulu is an avid Future Problem Solving competitor, having placed first in States and qualifying for Internationals twice in a row. She enjoys both digital art and math competitions in her free time.
Jack Levine, Staff Writer
Jack Levine lives in New York City and is a 10th grader at Hunter College High School. He started playing chess at the age of 5, and became a National Master in 2019 at the age of 13. He won 1st place at the US Grade Nationals while in 4th grade and again in 6th grade, and was Junior High co-champion at the New York State Scholastic Tournament in 2019. Jack also plays soccer, enjoys studying classical piano, and is currently developing Chess Rescue, an organization that will be dedicated to raising urgently needed funds for causes around the world.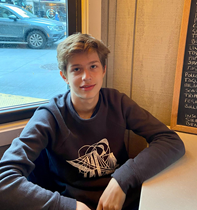 Roger Shi, Staff Writer
Roger Shi is a 13-year-old Southern Californian in 7th grade. He is a "Top Blogger" for chess.com and has posted many blogs on chess.com including one that has won "Chess.com's Blog of The Month." Roger is a USCF Expert and was the team captain of the "San Diego Sorcerers", who won the 2021 K-8 USATN Tournament. He is a competitive soccer player, and a Manchester United and Golden State Warriors fan. You can check out his blogs on Chess.com at https://www.chess.com/blog/RodgyReports.
Roger Zhang, Staff Writer
Roger Zhang is an eighth grader in Livingston, NJ, who will be a freshman in September. He is around 2100 in USCF rating, and aspires to become a national master and beyond. Outside of the board, he enjoys running, math, and other games.
Jerry Chang, Staff Writer
Jerry Chang won 1st place in the Under 1800 Section in the 42nd Memorial Day Classic Tournament in May 2022. His current chess rating is 1829 in July. He is in 7th grade, and he is currently teaching a free online chess class for younger kids in YDRC Chess Club.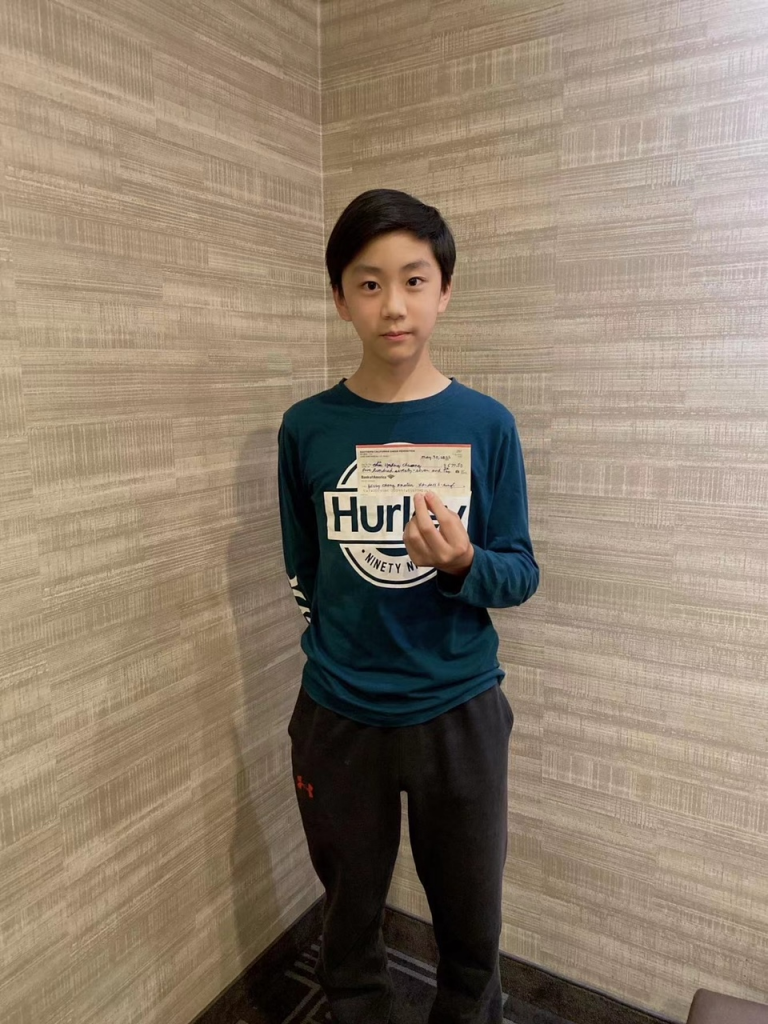 Contributors
In random order: GM Andrew Tang, WFM Zoey Tang, Kevin Wang, Dylan Zhang, WIM Lisa Lan Yao, Jason C. Wang, WGM Jennifer Yu, Jerry Xie, FM Andy Huang, Daiwen Guo, Eric Wu, IM Annie Wang, WCM Lucia Huang, NM Erick Zhao, GM Joshua Sheng, FM Evan Park, Oliver Torgersen, Justin Li, Lucas Liu, David Li, GM Darwin Yang, IM-Elect Eddy Tan, Roger Luo, WIM Evelyn Zhu, GM Awonder Liang, Henry Burton, Jack Levine, Kent Slate, WGM Thalia Cervantes Landeiro, Hans Xu, Madison Brown, Laurel Aronian.